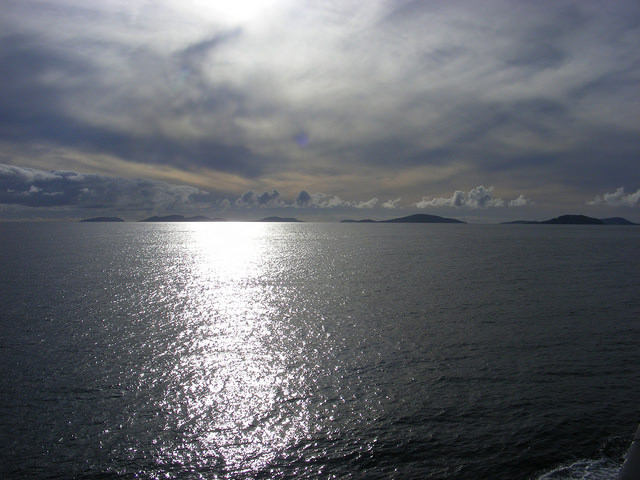 After our sailing trip to the Small Isles, August 2016, we took the ferry – and the car – from Oban over to the Isle of Barra for a few days. I have been on Barra once before, very briefly.
My plan for that earlier trip was to fly from Glasgow to Barra, stay in Castlebay over night, then use my Scottish Senior Bus Pass which gets me free bus travel anywhere – yes, anywhere – in Scotland for a day's bus and ferry journey up to Stornoway at the north end of the Outer Hebridean archipelago. The bus and ferry schedules all link up so it's a great way to travel. I'd arranged to stay a few days with a friend who lives near Stornoway before getting the ferry over to Ullapool and the bus back to Glasgow. I'd never been to Lewis before.
I did it all that except that the early morning plane couldn't land at Barra Airport because of seafog. And then my midday flight was delayed till the first flight got back to Glasgow and by then it couldn't land at Barra because the tide was up. You did read that correctly. The landing strip at Barra is a beach. 🙂 Which was the main reason I wanted to take the flight on the 18 seater twin engine Otter that LoganAir use for the route. They did fly us out but landed at Benbecula instead of Barra. Benbecula is four islands further along the archipelago northwards from Barra. Then they arranged transport for us back down to Barra that afternoon! See more here.
This trip we were based in Castlebay for three days. The weather was the usual mix – sunshine, a few showers and a lot of wind. First morning was wet so we drove up to Eoligarry at the north of Barra where the airport is. And there's a very highly recommended cafe in the terminal building. In fact the cafe takes up more space than the arrivals / departures space. We were in time to watch the midday flight from Glasgow arriving and then departing. A twenty minute turnaround! You'll find video of the Twin Otter below.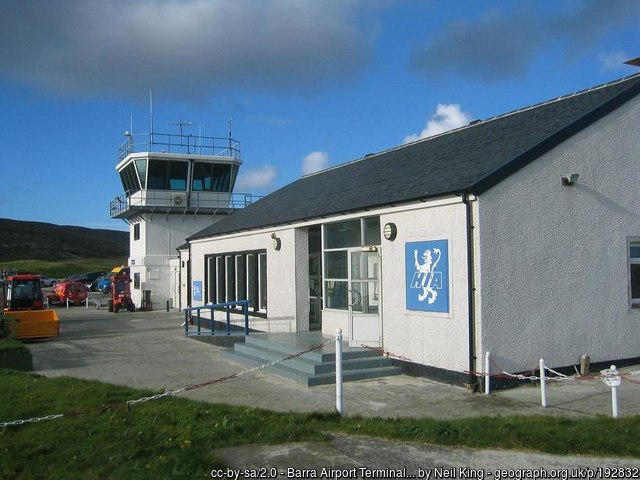 The west coast of Barra is a series of beaches and headlands and machair, the belt of fertile land just beyond the high tide mark. It's found all over the islands, mostly on the west facing coasts. In summer it's covered in wild flowers. We spent two days wandering along the beaches, watching the Atlantic surf, watching seals watching us, bird-spotting. And inevitably, ended up in the airport cafe on several occasions.