(Posted 29Apr2018)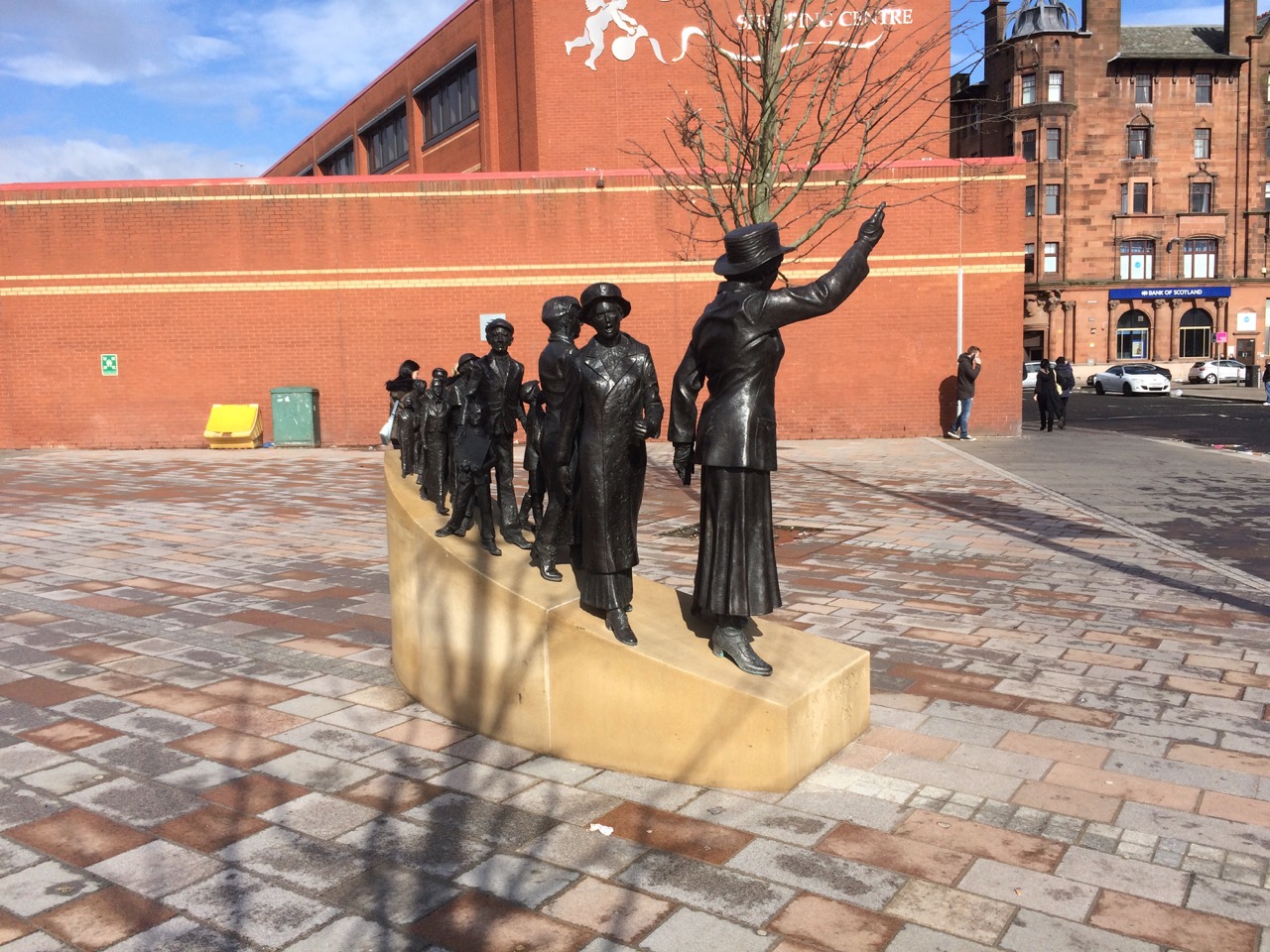 I was over in Govan this week and had a wee walk round Govan Cross where the latest example of Glasgow's public art was unveiled a month or so back. It's a statue, actually a group of statues to celebrate Mary Barbour. It's unveiling is significant for several reasons. It's one of only four Glasgow statues of women, the others being Queen Victoria in George Square, philanthropist Lady Isabella Elder in Govan's Elder Park, and down beside the Clyde Dolores Ibarruri, who was dubbed "La Pasionaria" (the Passionate Flower) because of her leadership to the Republican and Communist movements during the Spanish Civil War.
That's quite a spread: Royalty, upper class local philanthropist, Spanish political revolutionary, and working class activist who was one of the early 20th century Red Clydesiders.
Mary Barbour became a town councillor in 1920. One of the first group women to be elected. And she served as a Baillie and then Magistrate. But she came to prominence when she led the 1915 rent strikes when, the Govan women – many with their men away in the First World War trenches – were faced with rent rises and being thrown out of their homes if they couldn't pay them. Mary led marches, she led shipyard men to the factors' offices and successfully demanded the extra rent back. Christine Finn wrote this poem for an exhibition in 2011 called "26 Treasures" in National Museum of Scotland. It was inspired by one of the treasures, the rattle that Mary Barbour used in the rent protests.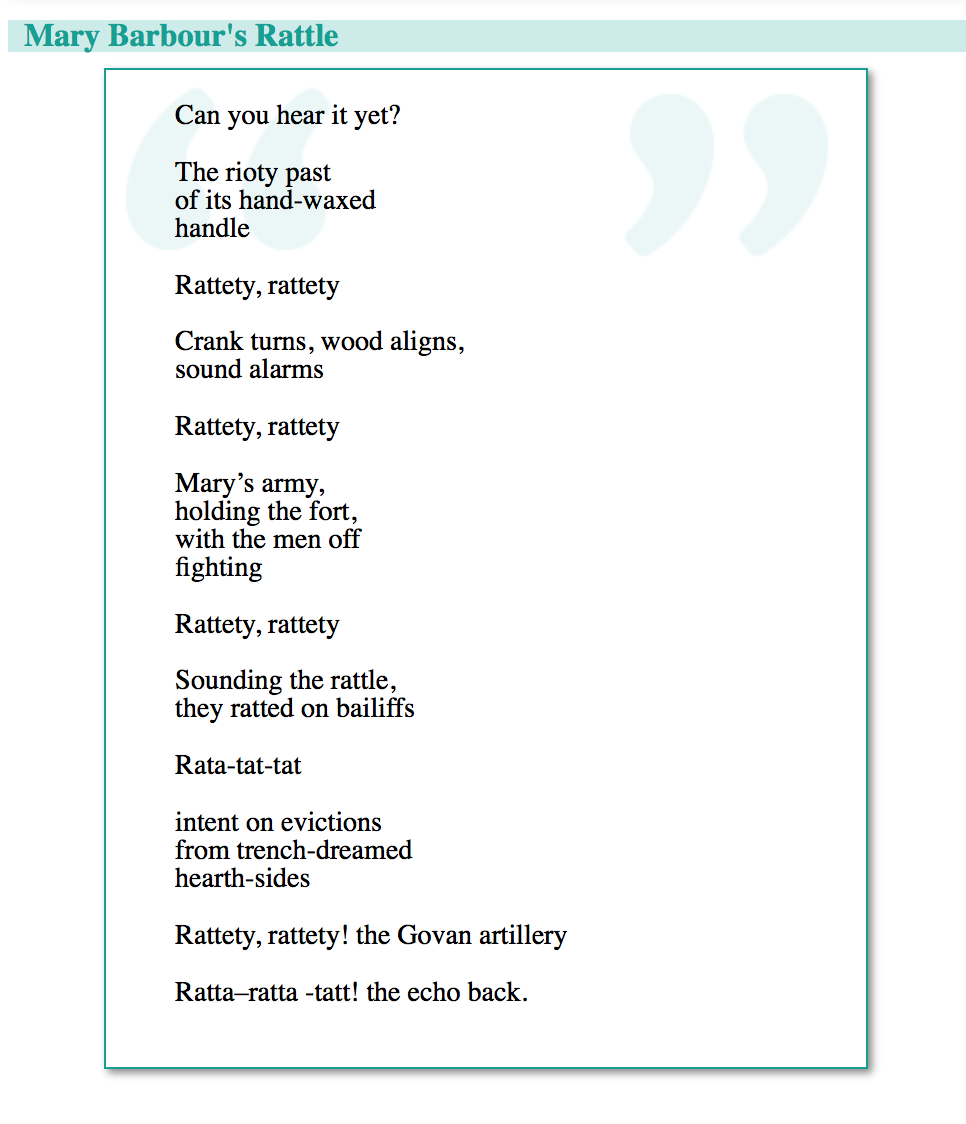 Here's the photos:
I was in two minds about the installation. I liked the idea of the set of figures, Barbour in the lead and the others following along behind, some holding placards. The thing is though that I drove past the statues several times and my impression was of a wee, smaller than life thing. And I thought maybe it didn't do her justice. I mean just 50 metres away from the Barbour statue is a statue of William Pearce, a 19th century ship builder and designer whose wife built and bequeathed the Pearce Institute to Govan. The Institute is just across the road from his statue and it's a vibrant social hub. The Pierce statue is not wee. It's a very typical piece of Victorian larger-than-life statuary showing William Pearce in confident pose no doubt satisfied with his latest ship launch just a hundred metres away on the Clyde. And I'm sure he would have liked his wife's bequest in his name.
And to be honest when I walked over to it, I was still rather disappointed at the modesty of the Barbour statue. Did they not have the money for something a bit bigger? Well maybe not, a lot of fundraising was required to commission it. Did they not want something a bit more imposing? Well, again, maybe not. Maybe they wanted something human sized and approachable.
And, well, it is human sized. It is approachable. And it's in an open space. People and kids walk by it on their way to the Underground Station, or the bus stop, or the local shops. She's not on a high pedestal. Just a foot or so of pink granite. And she does feel like one of us. And so she was.
So maybe the statue has after all given her a fitting memorial, and restored her to the place she claimed for herself a hundred years ago.