At a recent EU Heads of Government meeting (minus the UK) Michel Barnier used this graphic to show how the UK Gov's current Brexit policies – inasmuch as there are any – compare with current EU arrangements with non-EU member States. (European Council Meeting 19Dec 2017)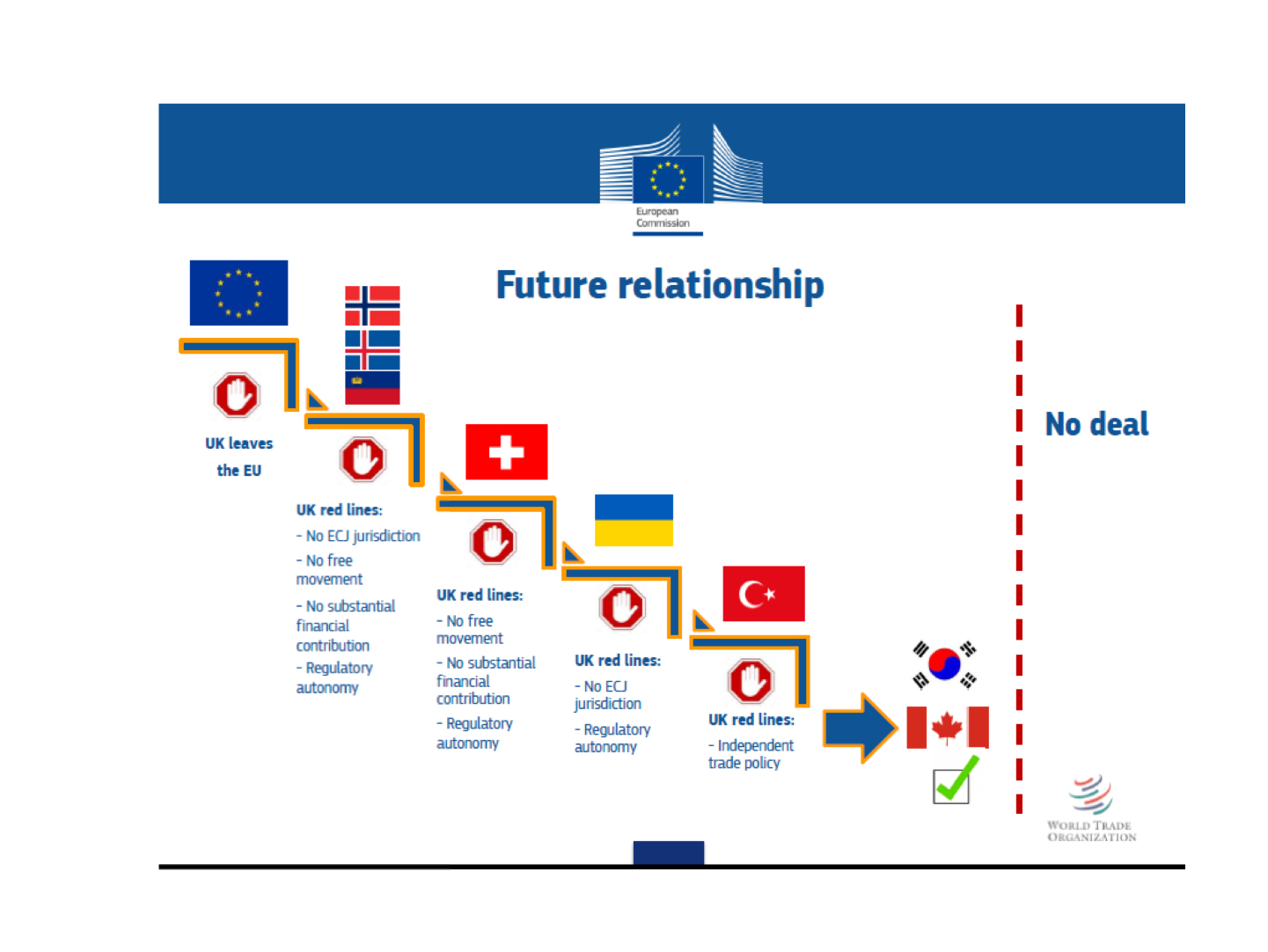 Bascially, Westminster's own stated aims for Brexit rule us out of
EFTA/EEC, ie the Norwegian, Iceland and Lichtenstein arrangements.
a Switzerland type arrangement,
a Ukraine arrangement,
and a Turkey arrangement.
That leaves us with a Canada or possibly a Japanese type trade arrangement. But neither of those agreements include services, ie finance, banking, insurance. Services make up 80% of UK's trade and much of it is done with the EU. London wants some kind of passporting arrangement to enable its finance hub to carry on as usual. And no doubt Edinburgh would push to be included in any special deal. But on 18 Dec, Michel Barnier was explaining that passport rights depend on being part of the single market, so if UK Gov leaves the single market, then no special deal for London is possible.
"There is no place [for financial services]. There is not a single trade agreement that is open to financial services. It doesn't exist." He said the outcome was a consequence of "the red lines that the British have chosen themselves. In leaving the single market, they lose the financial services passport." (Ref the Guardian)
Where does that leave us?
Failing all else, it leaves us with a No Deal, ie World Trade Organisation (WTO) rules are all that left. They would mean trade tariffs between UK and EU. They would disrupt the business of manufacturers who are part of EU-wide manufacturing chains because free movement of goods in and out of the UK would have gone.