It was a very wet morning when we sailed out from Rubh' Ardalanish. First landmark was the 700ft basalt cliffs of Malcom's Point.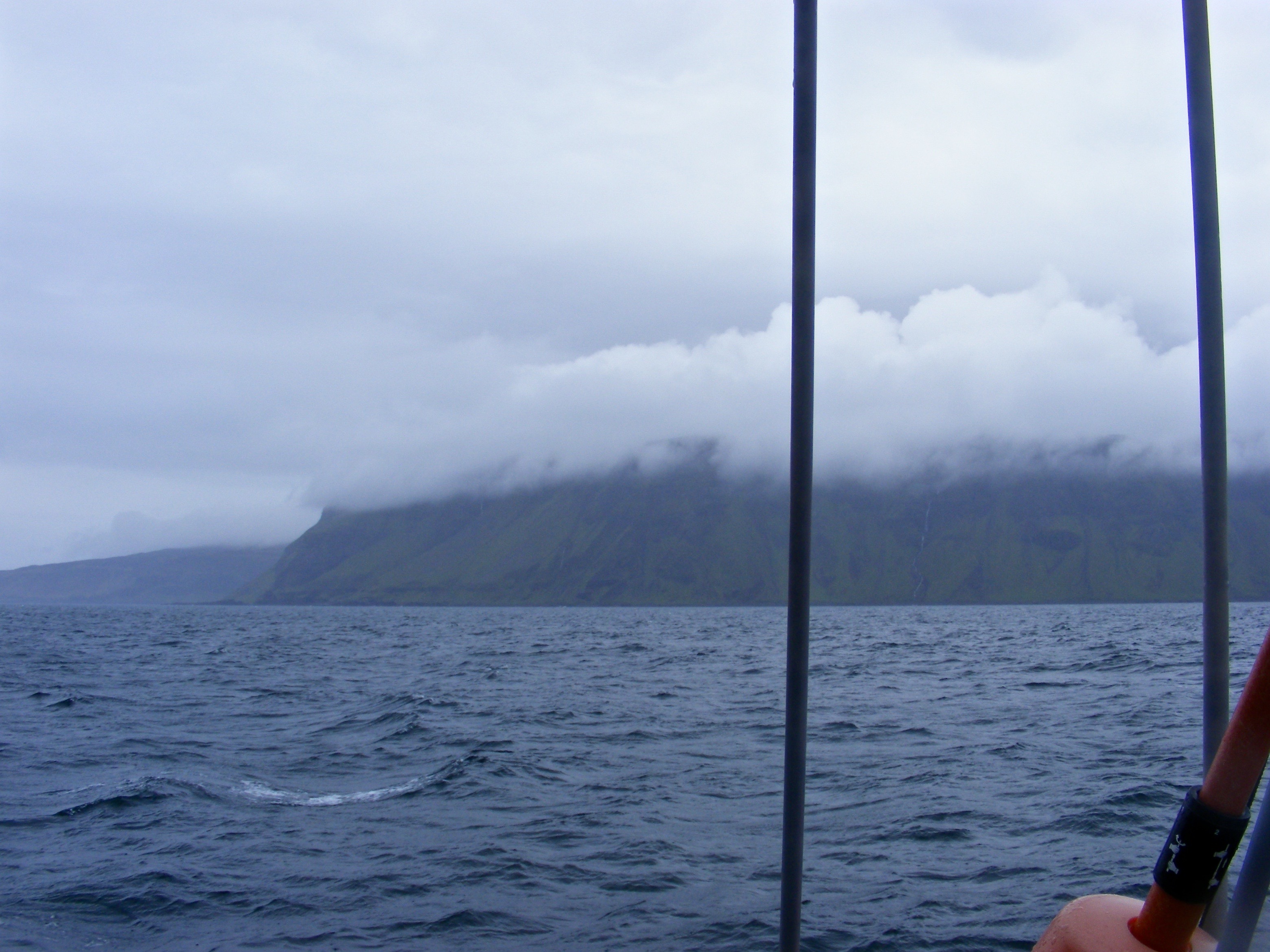 This is what they look like on a sunny day: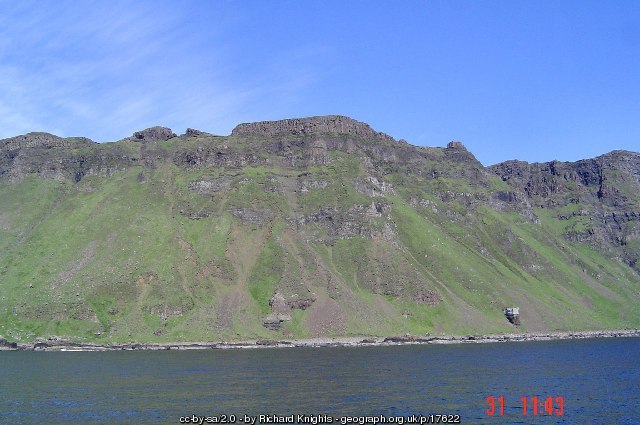 The village of Carsaig sits at the sea end of a steep valley just to the east of Malcolm's Point. David tells us it was a Catholic village back in 16th Century when the rampant Scottish Reformation made that a less than easy option, so the villagers made a hidden chapel in one of the caves along the beach. Nearby is the Nun's Cave where nun's from Iona are said to have taken shelter when they were evicted from their monastery. This is Carsaig village in glowing autumn colours. When we passed it was shrouded in mist.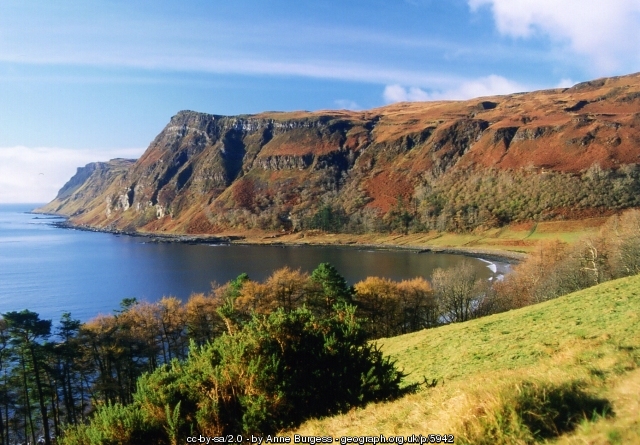 It's getting brighter as we pass the entrance to Loch Buie. Next is the Laggan Peninsula and Frank Lockwood's Island. Mr Lockwood was the son-in-law of the Laggan estate owner and liked to bird-watch on the small island. His other claim to fame was as the prosecuting barrister in the case against Oscar Wilde.
By this time, it was almost sunny!! Certainly the mist was rising. And by the time we got past Port na Crullach we were in need of suntan lotion for the little bit of skin visible in our windproofs!
The original plan had been to anchor overnight in Loch Spelve and sail back to Oban on the Saturday morning. The weather intervened with a Force 8 gale coming in overnight which meant that we'd not get back to Oban till much later in the day, if at all, missing all trains south. It meant sailing the whole way back to Oban in one day. But we did a loop into Loch Spelve entrance looking for otters. This is Spelve from the hills behind showing the entrance inlet.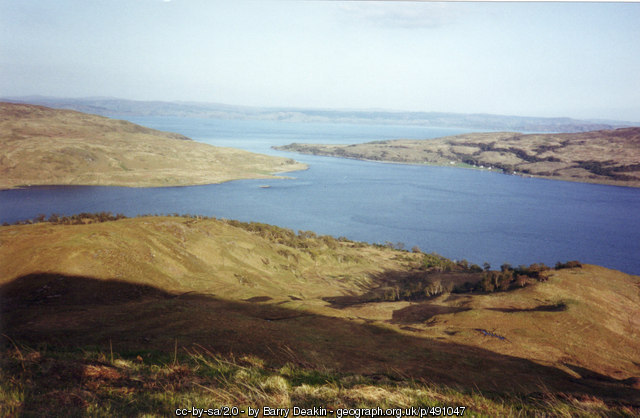 And here's what we were looking for – and found. Not this one, though this photo is taken in Loch Spelve. But we watched an otter swimming and diving just 20m from the boat. It was too exciting to remember to take photographs!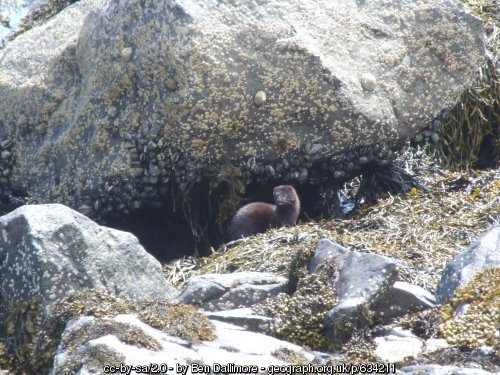 Here are the videos:
Here's the map: