Just been looking at latest Westminster polling averages from Electoral Calculus. Tory showing an overall majority of 42.

In Scotland: SNP 55 (+7), Lab 1 (+0), Con 3 (-3), LDem 0 (-4) and Alister Jack gone as SNP take Dumfries & Galloway.
But things change with a Lab/LDems/Green electoral pact in England. Tory still biggest party but no overall majority.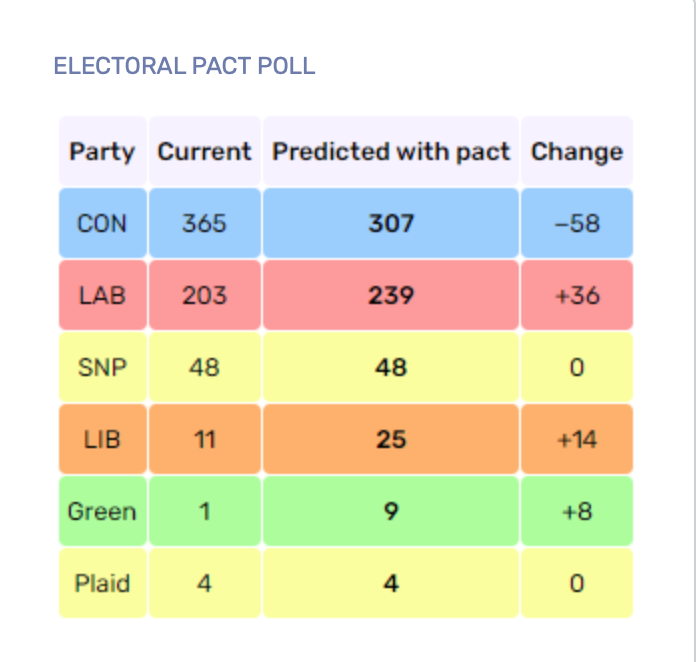 Disheartening to see Tory upturn this year. Vaccine boost?